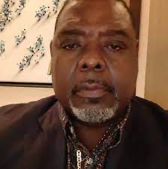 16 July 2021
The following statement was issued by Senator Fred Mitchell, Chairman of the Progressive Liberal Party:
Now that former Labour Director, John Pinder, is now ratified as the FNM's candidate for Fox Hill and is hopefully no longer using the government's car and resources to campaign in contravention of the rules, he still has some serious questions to answer to the residents of Fox Hill and the wider Bahamas.
When and why did John Pinder and Prime Minister Minnis decide to secretly plot to get rid of the failed sitting FNM MP for Fox Hill and how does John Pinder propose to apologize and make up for the FNM's neglect and bad treatment endured by the good people of Fox Hill for more than four years?
Among the many uncaring and inept acts demonstrated by John Pinder during his most recent stint as Labour Director, how does he explain his betrayal of union leaders and members by publicly dismissing their genuine concerns about the troubling state of labour relations in the country and giving the ok for Atlantis Resort to let go 700 Bahamian workers without their full separation packages? Needless to say, a significant number of those terminated workers or their family members live in Fox Hill.
Finally, how and why does John Pinder and the FNM expect Fox Hill constituents to support a prime minister who immediately upon his rise to power in 2017 – burdened Bahamians with increased taxes, spent unknown millions of dollars to unsuccessfully prosecute PLP members, and later mismanaged the recovery of Hurricane Dorian and the present COVID-19 pandemic?
Thousands of Bahamians remain homeless, jobless and hopeless since Dorian.
Bahamians continue to die from the coronavirus. Our major health care facility has a bed, equipment, and nurse shortage.
This FNM government has paid no meaningful attention to the plight of Fox Hill's residents and much of the community initiatives brought to life by the PLP were killed during this term by John Pinder's FNM.
Dr. Minnis, John Pinder, and the FNM will not fool the people of Fox Hill this time.
They must go.
END