Bahamasuncensored.com
Compiled, edited and constructed by Russell Dames... Updated every Sunday at 2 p.m.

Volume 11 © BahamasUncensored.com 2013
While material on this web site can be used freely by other sections of the press, as a courtesy, journalists are asked to attribute the source of their material from this web site. Click here for the law on copyright as it applies to this web site.
The site is compiled and edited in The Bahamas by Russell Dames, with writer Claire Booth

---
Click on a heading to go to that story; press ctrl + home to return to the top of the page.

Bahamasuncensored Search Feature
---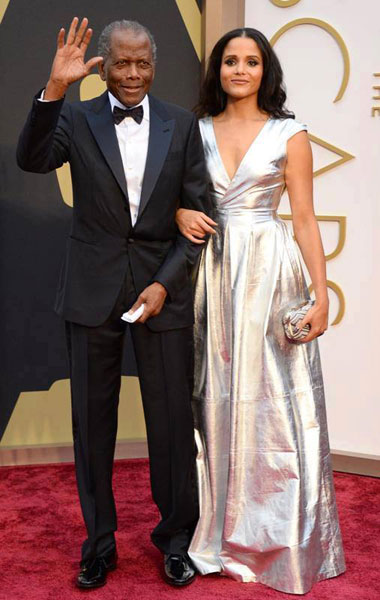 SIDNEY AND SYDNEY AT THE OSCARS:
it was Oscar night and the night would not have been complete without the presence of Sir Sidney Poitier, now all of 87 years old and still looking good and the first Black male to win an Oscar way back in 1964. On his arm and not too bad looking herself was his beautiful younger daughter Sydney. She is in the "business" as he refers to the acting business. So the two of them attended the annual Academy Awards presentations and walked the red carpet last week this time. He said that he thoroughly enjoyed it and for his sins got to stand next to Angela Jolie to present the award for Best Picture. So our photo of the week is that of Sidney Poitier, the most famous Bahamian in the world, an actor and producer, director, and author with his daughter Sydney in Los Angeles at the academy awards last Sunday.
COMMENT OF THE WEEK

WHY IS MYLES MUNROE FASCINATED WITH FRED?
It has been a remarkable week in a way in the public life of The Bahamas. The week began on a Monday last 3rd March with a startling and what seemed like a headline out of nowhere that Myles Munroe, the head of the Bahamas Faith Ministries who calls himself Dr. Myles Munroe, was calling for the head of the Minister of Foreign Affairs Fred Mitchell. The reason was not the minister's competence or the minister's ability, nor anything to do with his character but the rather the fact that the Minister had dared to speak up for the rights of lesbian, bisexual, gay and transgender people, now known by the acronym LGBT.

This is a debate that has been simmering for weeks, ever since the Minister spoke to the University of the West Indies diplomatic dialogue at the Institute for International Relations at the University of the West Indies in St. Augustine in Trinidad and Tobago. All of the prejudices have now come to the fore, given what the good pastor said, it appears that homophobia is alive and well in The Bahamas in some quarters.

The following was the statement of the Ministers of Foreign Affairs to The Tribune on Tuesday 4th March in response to the statement of Mr. Munroe:

"Ignorance is a strange thing. I do not want to get into a tit-for tat with him, but he misinterpreted what I said and he did not understand. He has an agenda which I assume suits his purpose. I believe that a full and considered statement will be made by me at some point, but people are entitled to their views and this is his view.

"I do not want the press to misconstrue what I said and say it is my personal view because I have never stated it. What I did state was a clear and existing policy that exists in this country. What he (Mr. Munroe) draws from that is his own opinion. What is interesting is that when former Prime Minister Hubert Ingraham made his comments, which went far beyond anything I said, Myles Munroe was silent... This is an anti-PLP thing, that has to be this is about and lacing it with all these nasty innuendoes does not help his case either."

Myles Monroe is out of line. There is considerable evidence that he has been casting about for a political role for some time and he now finds that this is a foot into that door. It is interesting that a religious leader cannot be satisfied with serving God. He now wants to enter into the realm of political power. Thus it is was no surprise that in his sermon preached last Sunday at his Bahamas Faith missions church, he said that he was so angry sometimes that people would sit in the House of Assembly and not seek to interfere with what the Foreign Minister has been saying, and so he has thought of running for office.

Bradley Roberts, the PLP Chair, invited him to do so and said that the matter was storm in a tea cup.

The Tribune extrapolating from the response of the Minister carried a headline which said that Mr. Mitchell had called Mr. Monroe ignorant and anti PLP. He did not but he should have. Because it is clear that Myles Munroe for all his success is an ignorant man who is harbouring a lot of insecurities about his own sexuality that he now brings out into public with this utter fascination with Fred Mitchell the man. Dr. Munroe has to answer that question, what is his fascination with Fred Mitchell?
Indeed in a private e mail, Dr. Munroe confessed that he had been following Mr. Mitchell from a young man. Life is interesting indeed.
Fred Mitchell responded in a comprehensive press conference excerpts of the statements of which we will supply down below.

Suffice it to say the intellectuals in the country rallied round the flag and supported his position and fight. We publish below letters in support from Shayne Davis, a primary school classmate of Mr. Mitchell and from Andrew Allen, the attorney and son of Sir William Allen the former Finance Minister in support. There is also strangely and interestingly enough a fulsome story by Simon, the nom de plume of the column Front Porch which is written generally in support of the FNM and its politicians, this time in favour of Mr. Mitchell's position. The column which is also printed below described Mr. Munroe's position as uncharitable arrogance and bigotry.
We agree and condemn Myles Munroe for being a fool. He is our JACKASS OF THE WEEK.

The difficulty we have is here is man who with all this wealth and power, who is not able to distinguish the neat distinction between the need to serve a country and personal opinion, the ability to distinguish between one's disagreement on philosophy and personal ad hominem attacks. It is shame that this kind of ignorance gets paraded around this country as theology.

Number of hits for the week ending Saturday 8th March 2014 up to midnight:133,937
Number of hits for the month of March up to Saturday 8th March 2014 up to midnight:152,836
Number of hits for the year 2014 up to Saturday 8th March 2014 up to midnight:1,841,512
DAYLIGHT SAVINGS TIME BEGINS AT 2 A.M. TOMORROW MONRING. REMEMBER BEFORE YOU GO TO BED SET YOUR CLOCKS ONE HOUR AHEAD.




SILVER AND BRONZE FOR BAHAMAS AT INDOOR RACES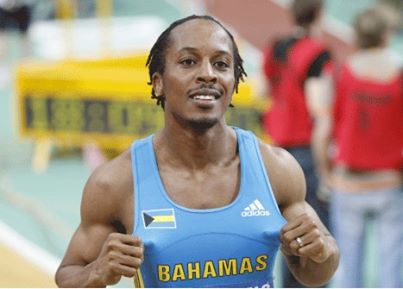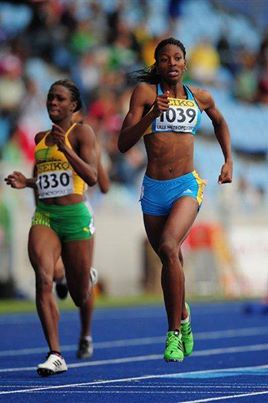 Shaunae Miller won the bronze medal in the women's 400 metre race and Chris Brown at the grand age of 35 won the silver medal in the men's 400 metre indoor race yesterday at the World Indoor Championships in Sopot, Poland.

Allyson Maynard Gibson, the Attorney General, was down at Carnival in Trinidad where she had a grand time playing mass on Shrove Tuesday. The next day in Nassau though it was the solemnity of Lent that was ushered in with a masses in amongst other places St. Francis Catholic Cathedral in Nassau. Peter Ramsay was there and captured the occasion. The occasion brought both the Anglicans and the roman Catholics together: the dean of the Anglican Cathedral Patrick Adderley along with Fr. Glen Nixon of the Catholics administered the ashes.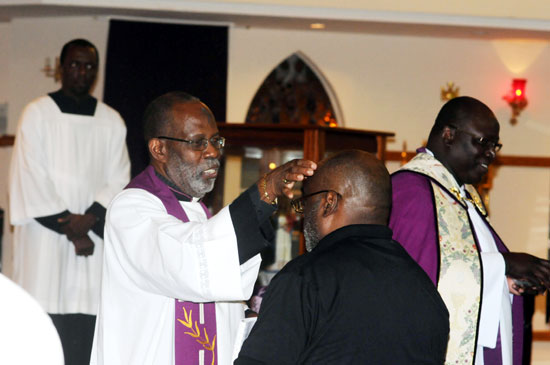 CHRISTIE OFF TO CARICOM HEADS OF GOVERNMENT

By: Elcott Coleby
Bahamas Information Services

Prime Minister the Rt. Hon. Perry G. Christie leads a ministerial delegation to the Twenty-Fifth Inter-Sessional meeting of the Heads of Government of the Caribbean Community (CARICOM) being held in Buccament, St. Vincent and the Grenadines on the 10th and 11th of March 2014.

Accompanying the Prime Minister will be The Hon. Fred Mitchell, Minister of Foreign Affairs and Immigration; the Hon. Shane Gibson, Minister of Labour & National Insurance (who departs for Panama after the meetings) and various government aides.

Traveling in advance of the Prime Minister on Friday, the 7th March 2014 to participate in 16th Meeting of COFAP Ministerial Session on regional trade issues are the Hon. Ryan Pinder, Minister for Financial Services; H.E. Picewell Forbes, High Commissioner to CARICOM and Ms. Keva Bain, Acting Director of Trade.

High on the agenda will be "ADVANCING THE REGIONAL AGENDA FOR SUSTAINABLE DEVELOPMENT USING INFORMATION AND COMMUNICATION TECHNOLOGIES (ICT)," the decision of the Thirty-Fourth Regular Meeting of the Conference, July 2013 Trinidad and Tobago.

Other agenda items include:

THE ECONOMIC SITUATION FACING MEMBER STATES AND THE REGION: A FRAMEWORK FOR REGIONAL GROWTH AND DEVELOPMENT;
REFORM PROCESS IN CARICOM: STATUS OF THE DRAFT FIVE YEAR STRATEGIC PLAN;
DRAFT PROTOCOLS FOR ADOPTION OR CONSIDERATION: TO AMEND ARTICLE 83 OF THE REVISED TREATY; ESTABLISHING THE CARICOM COMMON FISHERIES POLICY; RECOGNISING THE OECS ECONOMIC UNION IN THE CONTEXT OF THE REVISED TREATY; AND ON CONTINGENT RIGHTS (Decision of the Thirty-Fourth Regular Meeting of the Conference, July 2013 Trinidad and Tobago);

CITIZEN SECURITY;

NEGOTIATIONS FOR A CARICOM-CANADA TRADE AND DEVELOPMENT AGREEMENT;
POSITIONING CARICOM IN THE FORTHCOMING CLIMATE CHANGE DELIBERATIONS;
CRITERIA FOR MEMBERSHIP AND ASSOCIATE MEMBERSHIP OF THE COMMUNITY;
RULING OF THE DOMINICAN REPUBLIC CONSTITUTIONAL COURT ON NATIONALITY;
ISSUE OF REPARATIONS FOR NATIVE GENOCIDE AND SLAVERY;
PRELIMINARY DISCUSSION ON THE USE OF MARIJUANA FOR MEDICAL/HEALTH PURPOSES;

BORDER ISSUES; and

THE SITUATION IN THE TURKS AND CAICOS ISLANDS (this agenda item was requested by The Bahamas)

The Prime Minister and his delegation depart for St. Vincent and the Grenadines on Sunday, 9thMarch and are scheduled to return to Nassau on Wednesday, the 11th March 2014.

RYAN PINDER AT WORK AT CARICOM


On the Road Again. Bahamas Chairs Finance Meeting At CARICOM

Getting down to work at the meeting of the Council for Finance and Planning at the Government Complex in St Vincent and the Grenadines on Saturday 8th March are from left Chairman of the meeting the Hon Ryan Pinder Minister for Financial Services of The Bahamas; CARICOM Secretary-General Ambassador Irwin LaRocque and CARICOM Secretariat General Counsel Ms Safiya Ali.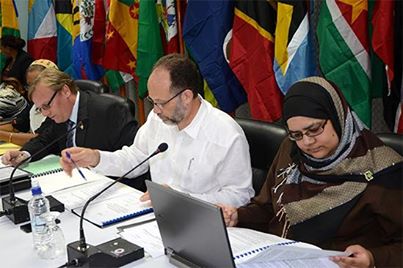 WHAT FRED MITCHELL SAID AT HIS PRESS CONFERENCE

(Reported on 6th March in the Nassau Guardian)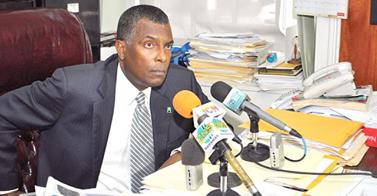 ( as reported by the Nassau Guardian's Travis Cartwright) Mr. Mitchell said:

A person's sexual preference is irrelevant as to whether or not you should be elected to office.

Martin Luther King said it is the content of your character. That's the only thing that matters. That's what this country stands for, the content of your character.
I don't want to start a whole other thing again [ on the question of running for leader of the PLP]

There is no vacancy at the moment. When it comes I don't see any reason to step back from the breach.

There is a race for succession going on in the country. So everybody is trying to look and see who is the prospective future might emerge as leaders or a leader of the country.
Now there are some people who are obviously aware of my ambitions in that direction.
It is not something I have been hiding.
There is no vacancy in the country at the moment. So the question doesn't arise. But that doesn't stop people from trying to plot and scheme into the future and say this fellow I want to stop him if I can.
So what do you do, you try to attach his intellect, you try to attach his ideas, you say all kinds of things.

So you try all sorts of things. Now the most recent attack here is because none of that works, because of his views on this particular subject of LGBT, that disqualifies him and of course that's now what they really mean and I am not going to help them on this occasion.

" That's now what they really mean. But they are trying to pin something on you and say to the Bahamian people you are unfit to go further.

Here you have a man going on a pulpit and saying this person is disqualified for the job he now has because of his views.

That's what I mean. That proves the point that your career suffers because of your view, not because of the content of his character, not because he is qualified from offices.

He[Myles Munroe] goes to a great extent to say " Oh I respect him and this and all that and all the rest but his views disqualify him from going further."

MITCHELL TO MYLES "DON'T TO MESS WITH ME"

(The following remarks come from The Tribune 5th March reported by Krishna Virgil as said by Fred Mitchell MP at a press conference at the House of Assembly on 5th March)

Someone of that standing should be careful how they express themselves in public. First to mischaracterize what was said to the extent that it looked as if they didn't read what was said and certainly did not understand what was said and then more specifically to make these ad hominem vile, disgusting, almost obscene comments about me personally. I take violent objection," Mr Mitchell said.
"That is my only issue. I spoke to Bishop Simeon Hall this morning and I said to him that it doesn't matter to me who you are or where you say it, you do not have the right to make these kind of vile innuendos, slanderous statements and then hide behind theology and say that gives you the right to do so. If you are going to have civil discourse, then let's have a civil discourse and say 'I disagree with that, I don't stand for that, that is against my moral beliefs'...you can say whatever you want just keep all this personal violence out. That's it, but when you do that you can expect that I am going to respond in kind, I do not care who you are, where you stand, I am going to respond to it.

"I want people to look at me. I am not blinking on this at all. It don't matter to me whether you agree or disagree with what I say, that is your right, this is a free society, just don't impugn in a personal way. If you do that then I only have one response and that is to answer in kind," he added.

Mr. Mitchell said he believes Dr Munroe's comments were a personal attack on him because when former Prime Minister Hubert Ingraham made similar statements, Dr Munroe was "silent as a lamb."

He said: "Here you have a man going on the pulpit and saying this man is disqualified for the job he now has because of his views, not because of the content of his character, not because he is disqualified from office. You know he goes through the great extent to say, 'I respect him and this and that and all the rest of it, but his views disqualify him from going further' and that's fine too, that's honest commentary. Just don't go beyond that and start impugning me personally.

"That is where you cross the line and I said that to his friends, all of them who called me up, I said you tell him for me, that that is my position on this matter, do not cross the line and become personal.
"Why you pick me to attack, when Ingraham spoke, you were silent like a lamb. It was made personal when he called my name. I have some evidence and I have seen some other things and I don't want to take it from where it is, my view is equal and opposite. If it goes further I know what to do to defend myself. It is not about his views, the point is do not make it personal.... I took Christ as my personal Saviour when I was nine years old, but if the preachers don't know Christ I can show them where Christ is and I can show them the path to Christ. Christ taught tolerance, you must take care of the poor, you must not judge other people, you must do unto others as you
would have them do unto you; all of these values.

"Now if they are lost and don't know their way, I can show them the way and that is my views on this, just don't mess with me. Do not mess with me."
Mr Mitchell said he is not sure where the conversation on Lesbian, Gay, Bi-sexual and Transgender (LGBT) rights will go in this country but where it does "will be for civic activists to decide".

REV. PATTERSON: HAVE YOU GAY CHURCH MEMBERS?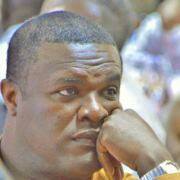 Rev. Ranford Patterson, the Chairman of the Bahamas Christian Council, has said that he would never vote for a gay MP and could not support a Gay MP or Minister of the Government. He said this at a press conference in which he was bashing the government because it has decided now to go ahead with the regulation of web shop gaming in The Bahamas. Question: do you have gay members in your church and if you don't would you welcome gay members into your church? Here is what the Pastor and disciple of Christ Ranford Patterson had to say to the press reported on 7th March in the Nassau Guardian by Krystel Rolle-Brown:

Now I don't know what Mr. Mitchell's position is on his [LGBT] thing, but the point I make is that someone asked a question if someone is ready for a gay minister or a gay member of Parliament. The answer is still no. Do not tell me that you are gay and expect me to support you. The country will never vote for a gay candidate in an election.

On gay marriage for Bahamians in The Bahamas:
If they want to get married, move to Florida.

MITCHELL: "I CAN SHOW PASTORS TO CHRIST"

Fred Mitchell made this statement at his press conference on 5th march at the House of Assembly:

I object violently to the vile, disgusting, almost obscene comments about me by Myles Munroe.

When I was nine years old, David Allen was my Sunday School teacher a Central Gospel Chapel and I took Christ as my personal savior.
If these preachers need help finding God, I can help them.

If the preachers don't know Christ, I could show then where Christ is

And I could show them the path to Christ. Christ taught tolerance, that you must take care of the poor, that you must not judge other people and that you must do unto others as you would have them do unto you.
Now if they are lost and don't know the way I can show them the way

That is my view, just don't mess with me.


A LETTER BY AN INSIDER ON MYLES' CHURCH


We redact the name but this letter was written by one of the friends of Bradley Roberts, Chair of the PLP, in Bahamas Faith Missions ministry pastored by Myles Munroe:

Good morning Mr. Roberts hope all is well with you and your Family. I called your House a couple of times this week but was unable to get you so I left messages for you to call me but maybe your Family forgot to give it to you. Mr. Roberts I am very concerned about some of the things that my Pastor is doing down at Bahamas Faith Ministries. Every Sunday he is lambasting our Government. Also he started a Training School every Wednesday Evening to Train People to take over Government. It is open to the public. I only wish you can have someone come to our Wednesday evening meetings so you can know what is going on down here he really speaks bad about the Government. Despite the fact that he is my Pastor, I am upset about the things he is carrying on with. Also he is encouraging Dr. Hubert Minnis around our Church. Recently he had Mr. Minnis to speak to our Men's Group. He also meets with Branville McCartney, Pastor Lyle Bethell and Pastor Mario Moxey… Do not sleep on this information discuss this with our Leadership because I think Dr.Munroe is losing it.

MIGUEL TAYLOR ON FACEBOOK ON TUESDAY LAST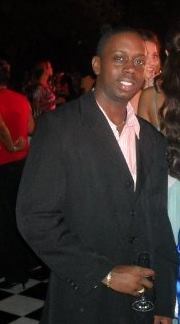 Miguel Taylor
(Miguel Taylor is a graduate of the University of the Northern Caribbean and has an active commentary page on Facebook. This appeared on 4th March -- Editor)

With regards to this back and forth on comments made by the Minister of Foreign Affairs while in Trinidad, and particularly the recent comments by Myles Munroe, I echo the sentiments of a dear friend and respected psychologist...Kirkland Pratt:

"Mitchell was dead on! "IGNORANT" …this dogmatic bullying utilizing the religion of our (once) captors/slave masters to enact moral standard is farce at best …Munroe needs to take time and listen to what Mitchell said in his initial statement on his career and LBGT civil rights as opposed to personalizing his projection …Munroe is not above critique and in this instance he has countered with a non-applicable argument considering the initial message."

Pratt further stated: Mitchell's statement was in context - he (Mitchell) personalized it and spoke to being bullied because of the "ignorance" of his peers in grade school - thousands of little boys come home screaming every day because peers scream at and taunt them in school - I will use this opportunity to point out to you that the majority of my clients under 12 seek therapy and counseling because of the very same thing …bullying is a global issue now and civilized societies who choose to respect and protect all people honor the cancer that is early taunting …that's one - two: Mitchell took it further to draw a parallel as to how (as an adult) he is still taunted because of a perceived alternative lifestyle and how he is stifled because of the hyper religious zealousness and or ignorance of people like Munroe who project from a partial and divisive place […note that Mitchell has never declared his sexuality either way in all of his years in public service and life …Bahamians have declared his sexuality for him] ...so Munroe et. al. seek to shoot the messenger because of WHO it came from and as I see it THAT is presumptuous and un-Christian …simple as that …people like Munroe have now taken the conversation from behind his back to national debate because they feel licensed to spew from their soapboxes …marginalization is the one thing that pisses me off be it Haitians, LBGT, the disabled and or xenophobia etc. - I will continue to support for the civil liberties of all these groups in whichever way I can …what is ironic to me is that in this proclaimed foolishly and misguided self - proclaimed "Christian nation" and "majority" …blacks suffer at their own hands and antics and civil liberties/rights is least extended to the same

THE GRAND BAHAMA SHIPYARD
By Peter Adderley

The nation's leader Prime Minister Perry Christie and Foreign Affairs and Immigration Minister, Fred Mitchell were pleased to learn that the majority of full time employees at the Grand Bahama Shipyard are now Bahamians and gradually the demand for foreign labour is decreasing.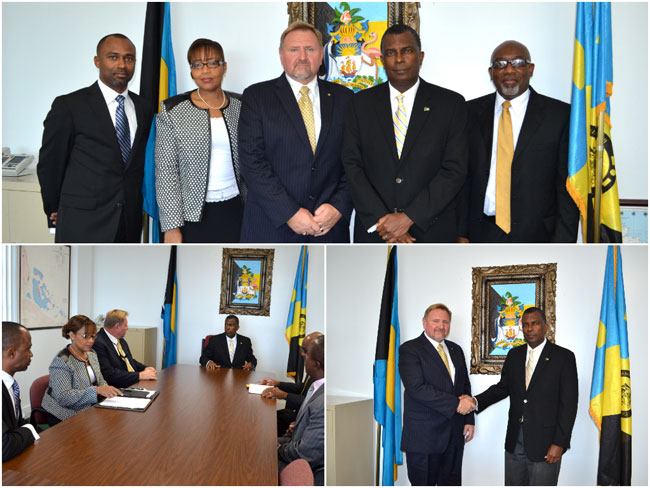 The Grand Bahama Shipyard's COO, Reuben Bryd, Director of Finance and IT, Linda Turnquest, and Facility and Maintenance Manager, Marvin Basden, spent a full day in New Providence on Monday. The senior management team made courtesy calls on Prime Minister Christie, Minister Mitchell, and Bahamas Civil Aviation Director, Captain Patrick L. Rolle.

Mitchell noted that the company's most recent accomplishment to execute historic repairs on one of the world's largest ships, the Allure of The Sea, this past week ahead of schedule, speaks to the importance of Bahamian and international work relationships and places the Bahamas on the global stage. "It is priceless marketing for the Shipyard and the country;" said Mitchell. Mitchell commended the company's leadership for its continued commitment to training Bahamians.

Prime Minister Christie pledged his Government's ongoing support to have the Grand Bahama Shipyard realize long term success and said he looks forward to the day when even more Bahamians can find full time employment and contractual work at that operation.

Bryd highlighted the fact that more than the business of repairing ships, his team is very much a part of the community contributing well over $100,000 per year in donations island wide.

"We see the improvement of the quality of life of residents as a priority, particularly the positive advancement of young Bahamians;" Bryd said. Turnquest gave spotlight to the tremendous impact and far reaching effects the Grand Bahama Shipyard has on the local and national economy. Among the factors revealed is that for every 1 job secured at the Shipyard, an additional 3 external jobs are created. As for the company's future on Grand Bahama, Basden outlined the ongoing millions being invested to improve and expand the facility, and made it clear that the Grand Bahama Shipyard is positioned for the long term.

Public relations, marketing, and advertising consultant, Peter Adderley, who coordinated the New Providence trip, says the entire country and the world must come to know the wonderful success stories unfolding daily at the Grand Bahama Shipyard and more spotlight will and need be placed on the highly qualified and talented Bahamians making waves.

Critical to the work being carried out at the Grand Bahama Shipyard is the Bahamas Civil Aviation. Shipyard executives took time out to personally thank Director, Patrick Rolle for his Department's support. The Grand Bahama Shipyard continues to be lauded as a top world class organization and a model corporate citizen.


MINISTRY OF HEALTH'S FANCY NEW MACHINE

Ministry of Health Receives State-of-the-Art Portable X-ray Machines

Minister of Health Dr. Perry Gomez and representatives from the Public Hospitals Authority formally met with U.S. Embassy officials to participate in the handover of four new portable X-ray machines during a brief ceremony at the Princess Margaret Hospital in the newly constructed Critical Care Block, March 3, 2014. This latest donation is the culmination of three public health projects in The Bahamas supported by the United States Government's Department of Defense's Global Health Engagement policy and the United States Northern Command's (USNORTHCOM) Building Partner Capacity programme facilitated through U.S. Embassy Nassau. The U.S. Embassy's Political Officer Yancy Caruthers attended the handover ceremony and highlighted the significance of "health diplomacy," a common ground that says that above economic or physical resources – people are the most important commodity. "This project is a clear illustration of our shared values – that the ability of a nation to care for its people is one of the most important things of all." The X-ray machines will double the size of the Public Hospital Authority's capacity to serve patients as three of the machines will be used to service patients throughout New Providence while the other will be transferred to Grand Bahama to serve the critical needs of patients there. Other public health projects funded by the U.S. government over the past year include mammography and radiography training as well as vital screening equipment for mammograms. Captions: Photo 1: The U.S. Embassy's Political Officer Yancy Caruthers formally presents the new state-of-the-art portable x-ray machines to the Minister of Health, Dr. Perry Gomez.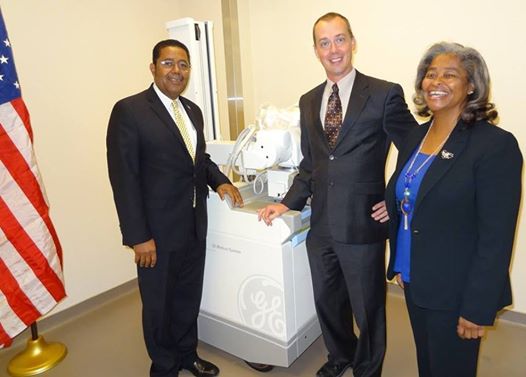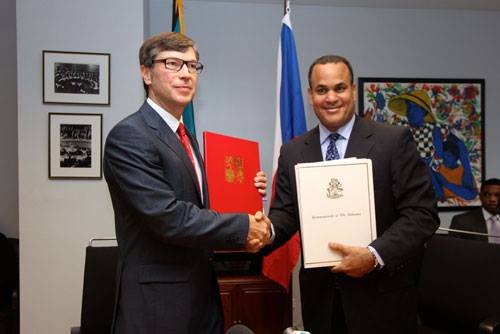 The Commonwealth of The Bahamas and the Czech Republic entered into an Agreement on the Exchange of Information on Tax Matters during a signing ceremony at the Ministry of Foreign Affairs on Thursday, March 6, 2014.Minister of State for Finance Michael Halkitis signed for The Bahamas and Ambassador Jarsolav Zajic, for The Czech Republic.

"The Bahamas welcomes the conclusion of this agreement with Czech Republic, a fellow participant in the ongoing efforts to implement the international standards for financial services regulation and cross-border cooperation.

It brings to 31, the number of TIEAs The Bahamas signed with other countries; the second with an eastern European nation and the 20th with an Organisation for Economic Cooperation and Development-member country.

"The Government is confident that the continued expansion if its tax cooperation network further enhances The Bahamas' position as a reputable international business centre for the conduct of legitimate global activities," Mr. Halkitis said. He thanked Ambassador Zajic and the Czech negotiators for their cooperative and productive engagements with The Bahamas, and for their respective roles in enabling the execution of this agreement.

"The Bahamas looks forward to the continued expansion of the cooperative relationship between our two countries," Mr. Halkitis said.

He explained that the 31 TIEAs between other countries proves the legitimate use of the country as premier, well-regulated, offshore financial jurisdiction. Ambassador Zajic deemed it a historic moment in relations between both countries, which were established in 2005.

The TIEA negotiations were concluded on February 29, 2012, which fulfills the spirit of global expectations by the OECD.

I call for transparency and accountably of all parliamentarians! Politicians should lead by example. How can we ask people to pay taxes when we are not paying them ourselves? We MUST make ALL politicians accountable. Bahamians must recognize that they are the employer and ensure the transparency and accountability of those who represent them in parliament. Accountability and transparency are the watch words for today! We must change and we will change!

AWARD WINNINNG ACTRESS TALKS ABOUT BLACK SKIN

In a time in the Caribbean when some people suggested that Keith Rowley, the Leader of the Opposition in Trinidad and Tobago is too black to be Prime Minister of Trinidad, this piece by award winning actress Lupita Nyong'o is instructive.



Financial Secretary John Rolle slammed opponents of VAT's implementation in The Bahamas who circulated a 15-minute video about what they claim is the disastrous impact this form of taxation had on the economy of St. Kitts & Nevis.

Rolle called the video misleading and said that the St. Kitts economy is on the rebound due in no small part to the country's decision to introduce VAT into its system of taxation.

"The economic issues facing St. Kitts were there before the implementation of VAT," Rolle said. "As a matter of fact, that county's economy is now recovering because of the establishment of this new tax regime."

Rolle pointed out that the International Monetary Fund (IMF), after it concluded a visit to St. Kitts on January 31, said that the country's fiscal position has substantially improved from a deficit of 7.8 percent of GDP in 2010 to a projected surplus of 8.6 percent in 2013.

The IMF credited the stronger fiscal performance to policy efforts to contain expenditures and strengthen revenues which included the introduction of the Value Added Tax.

"So as you can see, the IMF believes that the implementation of VAT in St. Kitts and Nevis was part of the solution to its economic woes, not the reason for it," Rolle said. "St. Kitts suffered drastically from the external shock of the global economic crisis as well bad economic policy and mismanagement. None of this was caused by VAT."

For more information on the VAT implementation please call the Ministry of Finance VAT hotline between 9 am and 5 pm, Monday-Friday at 225-7280.

You can also visit the official Facebook page atwww.facebook.com/vatbah242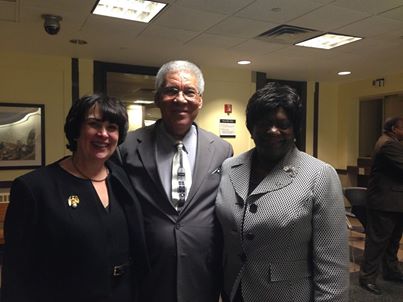 NEW YORK -- The Hon. Forrester J. Carroll, Bahamas Consul General to New York, and three members of his consulate staff attended a "meet and greet" reception with Deputy Assistant Secretary of State for Passport Services, Mrs. Brenda S. Sprague, at the United States Department of State in New York on Friday, February 28, 2014. The consul general was accompanied by Mrs. Sandra N. McLaughlin, Consul; Mrs. Carolyn Young-Miller, Administrative Assistant; and Mrs. Clemmy Eneas-Varence, Senior Information Clerk. The event was for representatives of CARICOM member countries and the local Diplomatic Community to organize and develop relationships with diplomatic colleagues. Pictured from left are: Deputy Assistant Secretary of State for Passport Services Sprague, Consul General Carroll, and Mrs. McLaughlin.

Miami


The Hon. H. Ricardo Treco, Bahamas Consul General to Miami, is pictured with Principal Christine Williams and the senior class of Pace Academy during a courtesy call on the Consul General on February 21, 2014. Pictured from left to right are: Principal's Assistant Tia-Toni Williams, Shaquann Higgs, Thomas Wilson, Eden Bullard, Consul General Treco, Ricketha Sealey, Jon-Edward Seymour, and Principal Williams.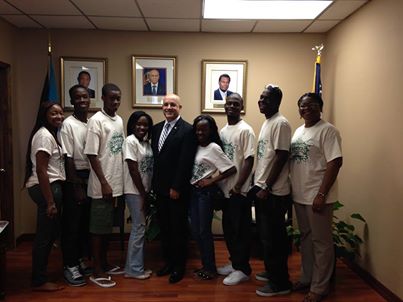 His Excellency Dr. Eugene Newry (right), Bahamas Ambassador to the United States, is pictured with His Excellency Nuno Brito, Ambassador of Portugal to the United States, during a courtesy call on Dr. Newry on Thursday, March 6, at the Bahamas Embassy, 2220 Massachusetts Avenue, N.W. At left is Mr. Mikhail Bullard, newly appointed Third Secretary/Vice Consul at the Bahamas Embassy.

Washington


His Excellency Dr. Eugene Newry (right), Bahamas Ambassador to the United States, and His Excellency Nuno Brito (left), Ambassador of Portugal to the United States, discussed a number of matters of interest to both The Bahamas and Portugal during a courtesy call by the Portuguese envoy on Dr. Newry on Thursday, March 6. At centre is Mr. Mikhail Bullard, newly appointed Third Secretary/Vice Consul at the Bahamas Embassy.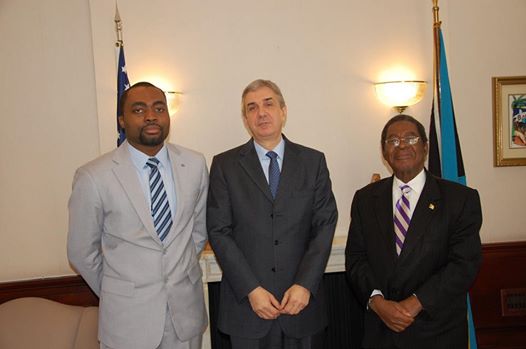 New York

His Excellency Dr. Elliston Rahming (centre), Bahamas Ambassador to the United Nations and the Organization of American States (OAS), is pictured with a group of students from the Oakland Catholic High School in Pittsburgh, Pennsylvania, who are simulating The Bahamas at the National High School Model United Nations Conference (NHSMUN) being held in New York from March 5-8, 2014.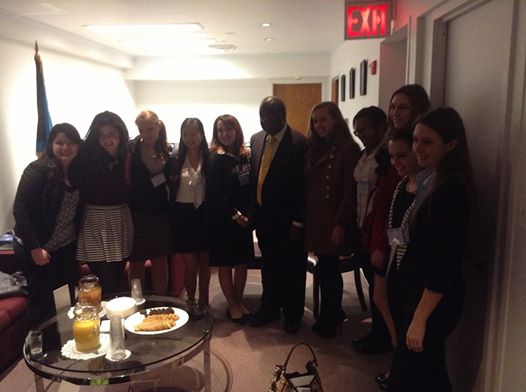 .

LESLIE MILLER AND THE WOMENS DEM


It's no secret, that we think that Leslie Miller, the PLP MP for Tall Pines and the Chair of the Bahamas Electricity Corporation is a good guy. We think he has a passion for The Bahamas and Bahamians and for people. Sometimes he gets into a bit of stew for the way he says things but generally he's on the right track. Well last week, a remark which he made caused a stew. The Deputy Leader of the Free National Movement Loretta Butler Turner drew to the attention of the press that he had used an analogy to describe an issue which analogy included a story about beating a woman. It did not go over well. He explained in the House of Assembly on Wednesday 5th March what he meant by it, that it was joke. But that did not satisfy the women's lobby who accused him of supporting the abuse of women and at a minimum being injudicious in the use of his language. By week's end Mr. Miller had capitulated and in the Krissy Love Show he apologized for the remarks and gave a donation to the women's cause and said he had never abused a woman in his life. The photo shows his appearance on the show.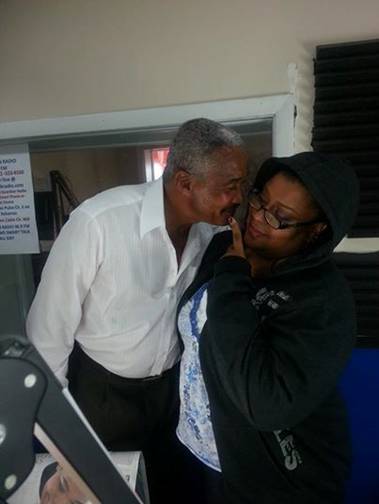 (file photos of Fred Mitchell and Myles Munroe
The following letters were first published in the Nassau Guardian on 6th March including the column Front Porch on all the subject of Fred Mitchell and Myles Munroe on LGBT rights:

Mitchell is Right in his Pursuit of Gay Rights
Letters to the Editor
The Nassau Guardian
Thursday, 6th March, 2014
Dear Editor,
Dr. Myles Munroe just does not get it. In his attack on Foreign Minister Fred Mitchell's (correct) position on LGBT rights, the pastor seems to confuse democracy with the dictatorship of the majority. He states that Mitchell is wrong to espouse the rights of LGBT Bahamians in an international forum because such a position is supposedly not representative of a majority of Bahamians.
In a democracy, there are certain fundamental rights that do not require the consent of the majority. If white Americans or black Bahamians decided that their respective racial minorities should be denied civil rights, the whole world would rightly condemn it. So, too, with those whose sexuality is in a minority. For that reason, successive Bahamian governments have taken the same position now taken by Mitchell, despite representing a country where religion-inspired backwardness is unfortunately still very common.
Gays in The Bahamas do not need to be accepted by Myles Munroe or anyone else. They just need to know that their fundamental civil rights are protected and that the views of Munroe and his "majority" are not permitted to have any bearing on their lives.
In today's world, LGBT rights are the single most important issue separating backward from progressive societies, as the forces of bigotry have had to abandon their traditional redoubts, such as open racism under concerted international pressure. Homophobia is their last stand and it is there that we should meet them in battle and send them packing.
Congratulations to Mitchell for keeping this issue alive in The Bahamas and nor being intimidated by the predictable bullying and ignorance that inevitably rises to meet it.
The ridiculous call for Mitchell's Dismissal
Letters to the Editor
The Nassau Guardian
Thursday, 6th March, 2014
Dear Editor,
Are we now reduced to nothing more than name calling and public innuendos to massage our egos without regard to the truth, the consequences or the hypocrisy of our commentary?
The call for Foreign Minister Fred Mitchell's dismissal for remarks made in Trinidad on the rights of homosexual persons in The Bahamas started with no less a person than Hubert Chipman, FNM representative for St. Anne's and a devout Roman Catholic, who has served his diocese in The Bahamas in several important capacities.
Chipman's remarks have now morphed into an attack from two religious leaders, Dr. Myles Munroe, who deems Mitchell unfit to represent the position of the government of The Bahamas, and Bishop Simeon Hall, who was offended by Mitchell's categorization of Munroe's remarks as "ignorant".
Chipman is, unfortunately, severely compromised by his attempt by his attempt to serve two masters. His thinly veiled innuendos with respect to human sexuality are certainly not representative of the position of the Roman Catholic church (see Pope Francis' recent remarks), and are absolutely inconsistent with the Christian requirements to extend mercy and avoid judgment. And his attempt to score political points belie the fact that he was willingly led into the last elections by, and was prepared to serve, a leader who not only understood but endorsed all of the laws and conventions to which The Bahamas is a party and to which Mitchell was referring. These include the 1991 law which decriminalized same-sex relations between adults in The Bahamas, and our affirmation to the world that, in The Bahamas, we will not discriminate against anyone on the basis of their sexual preference.
If Chipman is inclined to evaluate Mitchell, perhaps he should do so more objectively. Evaluate his intellect. I was his classmate in the early years, and Chipman shared his years at high school. I assure you that Mitchell has very few intellectual equals in the entire Bahamas, let alone in Parliament.
Evaluate his public service. Not many bring dedication to duty that he displays every single day that he is employed in the service of the government.
Evaluate his representation of his constituents. If every member of parliament serve their people at his level we would all be better off.
Evaluate his patriotism. Finding someone more passionately nationalistic about The Bahamas and with the ability to articulate that on the world stage is not easily accomplished.
Evaluate his motivation. It certainly can't be money. He could have earned a lot more long ago.
As for the two reverend gentleman, I am satisfied that Mitchell is quite able to defend himself against their attacks. But I commend to them, and Chipman, a column published my Simon in The Nassau Guardian on August 8, 2013 on the subject of mercy.
Simon closed with: "Pope Francis is no more reckless than Jesus. Another Jesuit, Fr. James Keenan, S.J., preaches that mercy is 'the willingness to enter into the chaos of others.'
"The God of Love, in the Incarnation, in the resurrection, in the person and in the New Testament that is Jesus Christ, unreservedly entered into the chaos and mess of the human condition.
"What a reckless act of love, so profound that we are compelled, in the image and likeness of the God in whom we are wonderfully, brilliantly and awesomely made, no matter gay or straight, to offer and to receive that very same gift of mercy."
- Shayne Davis

COMMENTARY FROM ECLOTT COLEBY ON GAMBLING

While the critics of Prime Minister Christie are now clamoring to heap any amount of criticism on him for his decision to legalize online gaming, known as web shop gambling, I offer the following scriptural reference for their consideration.
Genesis 6: 6-7
6The LORD was sorry that He had made man on the earth, and He was grieved in His heart. 7The LORD said, "I will blot out man whom I have created from the face of the land, from man to animals to creeping things and to birds of the sky; for I am sorry that I have made them."
God made good on his promise, destroying every living thing on the earth save for the House of Noah and selected creatures. He did so by rain for fort days and forty nights. God later said the following according to Genesis 8: 21-22 when Noah offered a sacrifice in the form of a burnt offering:
"21And the LORD smelled a sweet savor; and the LORD said in His heart, I will not again curse the ground any more for man's sake; for the imagination of man's heart is evil from his youth; neither will I again smite any more every thing living, as I have done. 22While the earth remaineth, seedtime and harvest, and cold and heat, and summer and winter, and day and night shall not cease."
If Almighty God in al His wisdom, power, omnipresence and knowledge had this internal and epic struggle with man whom he created, why would critics hold a mere mortal like Prime Minister Christie to such moral absolutes; it appears quite unfair in the circumstances. He was born in sin and shaped in iniquity. He never claimed to be perfect or all knowing and will return to God as an imperfect creation just as he was made by God.
He did claim to be a consensus builder, who would consult widely as he believes participatory democracy is in the best interest of The Bahamas. It is important to note that all political parties agreed to a referendum on web shop gaming. The Prime Minister consulted on web shop gaming via a non-binding referendum and the majority of participants voted no. The Prime Minister ordered the web shops closed and an ongoing court injunction kept the industry operational to this day. The Prime Minister publicly expressed regret at his decision to hold the referendum. Since the referendum, scientific polls have shown a growing support for the legalization of web shop gaming and for Bahamians to have the rights and benefits afforded any visitor or non-Bahamian living in The Bahamas, a situation that they have lived with for far too long.
There are compelling reasons for the government of The Bahamas to regularize the online gaming industry in light of the country's obligation to protect the integrity of the financial services industry, to the dire fiscal needs of the state and the cost to police an industry that could exist in cyber space.
In light of the foregoing, it is unfair in my view to question the integrity of the Prime Minister. While the church deals in moral absolutes, politics and governance are fortuitous in nature and are driven by pragmatism. In the cut and thrust of governance, leaders change policy positions when such a change is in the best national interest. The government believes that legalizing web shop gaming, taxing the same and adjusting any other tax accordingly are in the best interest of the country. It's called governance.
But criticism comes with the territory so in the face of criticism, jeers and naysayin g, the Prime Minister must lead and his government must govern.

THE NASSAU GAURDIAN'S FRONT PORCH ARTICLE

Dr. Myles Munroe's uncharitable arrogance and bigotry
FRONT PORCH Simon
The Nassau Guardian
Thursday, 6th March, 2014
In response to comments made by Pope Francis last August concerning judgmentalism towards gays and lesbians, and recent remarks by Foreign Affairs Minister Fred Mitchell in Trinidad and Tobago on LGBT rights, Bahamas Faith Ministries (BFM) Pastor Dr. Myles Munroe has appeared bigoted, ignorant and prejudiced. And arrogant.
In contrast to Pope Francis, Anglican Bishop Laish Boyd and other Christian leaders, Munroe appears uncharitable, not disposed to mercy, unwilling to support efforts to stem discrimination and violence against gay and lesbians.
While many church leaders do not support state-recognized same-sex marriages, they are challenging the dehumanization and demonization of gays and lesbians. Munroe's remarks may give comfort to the demonizers.
For the sake of Christian love and charity Munroe must state whether he sides with those who would do violence towards his gay brothers and sisters in the name of God or whether he stands with the likes of former Prime Minister Hubert Ingraham, US President Barack Obama, Pope Francis, Mitchell and countless others who are seeking to confront violence against those of God's children who happen to be gay.
In his various remarks, Munroe has also displayed a curious ignorance, in two senses: he seems uninformed of certain facts and information, and lacking in basic understanding of what ever information he may have reviewed.
Either he is intellectually unable to grasp certain matters or he is being purposefully misleading, or some combination of these, none of which suggests acuity and credibility on these issues.
In criticizing Pope Francis, Munroe demonstrated stunning ignorance of and a poor ability to grasp basic elements of theology and ecclesiology in the Roman Catholic tradition.
He was factually wrong in the assertion that the pope was expressing his own opinion. He was also factually wrong in his assertion that the pope was contradicting his predecessor and the position of the Catholic Church.
Doctorate
Roman Catholic Archbishop Patrick Pinder, who has an earned doctorate in theology from the prestigious Catholic University of America, but who chooses not to be referred to as Dr. Pinder, noted in a Guardian story that those who asserted that Pope Francis was breaking with Roman Catholic teachings in his remarks about gays and lesbians were incorrect in their assertion.
CLICK HERE FOR MORE OF FRONT PORCH

Myles On Fred Mitchell

(The Nassau Guardian 3rd March)

I am deeply concerned about recent events that have taken place in regards to the representation of the Minister of Foreign Affairs, not only in the House of Assembly, but his international responsibility representing The Bahamas.

Therefore I am recommending the prime minister reconsider him being Minister of Foreign Affairs because his personal opinions my interfere with his objectivity in carrying out his duties.

[In Trinidad] He began to intellectually try to discombulate us. What amazes me is that we have some intelligent people sitting there with their ties on and they said nothing. I am tempted to run for government, just to talk…

I have travelled to 138 countries. So I've been to more countries representing this country than anyone else in this government.

I go to tell them how good we are, what are standards are, what our culture is, how God lives here and how we are good people, and we have this other guy going to some countries and standing in places we don't know presenting things we don't believe.
More From Myles: He Crosses The Line

I think he is an excellent politician and a man, like I am. It is nothing personal. It is more a deep concern of his representation of our country in his position as a minister.
Let me state for the record publicly Mr. Foreign Minister, I have no interest in your private life. Personally I don't care about your private life. But when you step into our house that we are paying you to represent us in, you keep your private life in your closet and you deal with our pubic business in our interest."

Simeon Hall Gets Into What Doesn't Concern Him

If there is an issue train riding around, you can bet that Bishop Simeon Hall is going to ride that train. The LGBT issue and Myles Munroe's foolish statements last week, was one of those trains, except that it was not Myles Munroe who was taken to task for attacking Fred Mitchell in a personal and nasty way. Bishop Hall who did not read the comments of Mr. Mitchell said this:

It is most distressing that national debates in our Bahamas always sink to its lowest levels and I did not expect that kind of remark from the Minister, if indeed he said so.
" I do not always agree with some things Dr. Munroe states, but he is a highly intelligent, articulate " soldier of righteousness" held in the highest esteem by political and religious communities the world over.

" Whatever the Minister might have said in Trinidad and whatever ( Dr Munroe's ) position is the label of " ignorant" ought not to enter the debate. I am of the considered opinion if Myles Munroe were an Anglican priest the word ignorant would never have been used to describe him."

(First it is clear that Bishop Hall neither read the statement of Fred Mitchell in response to Myles Munroe, nor did he read the lecture delivered in Trinidad so how is he qualified to speak on the subjects. Incredible! Editor)


Stan Burnside On Fred And Myles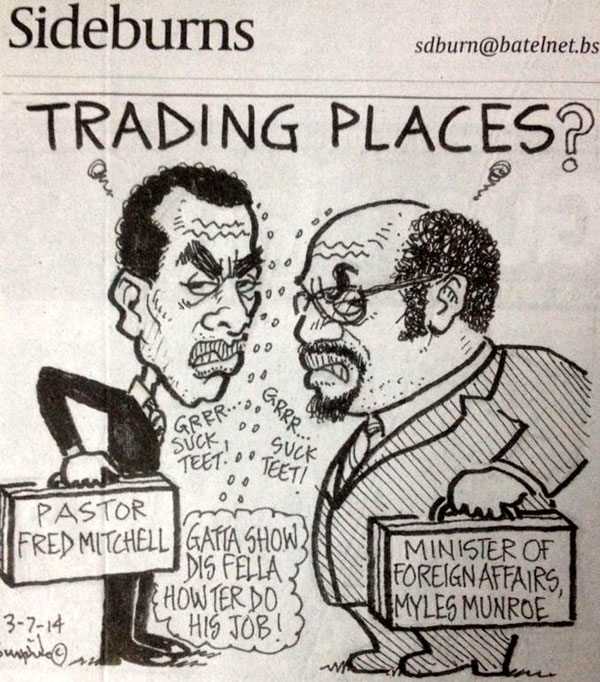 PM In Grand Bahama


Prime Minister Perry Christie was in Grand Bahama on Thursday 6th March for two events which signal the government's commitment to the future development of Freeport. The National Training Agency opened its offices in Freeport and there was special programme organized by the Urban Renewal office in Freeport to train 70 young Bahamians in the business of being boat captains.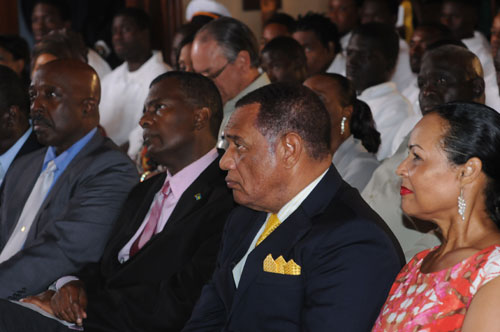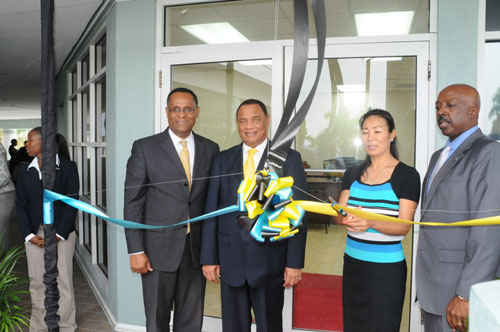 Gays In Exile In Canada

Since the debate has been raging in The Bahamas in response to the Foreign Minister's statements in Trinidad and The Bahamas on LGBT matters, a flood of responses have come from Bahamians who live abroad or in The Bahamas who have been seeking asylum in Canada. It appears that six Bahamians have been granted asylum on that basis in Canada and there are six more requests in the pipeline.

Statement On Ukraine

4th March 2014
The Government of the Bahamas takes note of events in the Ukraine and the potential conflict. It calls for peace and calm and urges all parties to avoid any military confrontation or coercion.
It urges continued respect for the territorial integrity of the Ukraine and for the right of the people of the Ukraine to settle their differences internally without outside interference.


Happy Birthday Arthur Hanna 86 years strong

Congratulations and best wishes to The Hon. Arthur D. Hanna, the former Governor General and former Deputy Prime Minister who celebrated his 86th birthday last week. He is pictured with former Permanent Secretary Willamae Salkey and St. Agnes Choir Director Rosemary Hanna.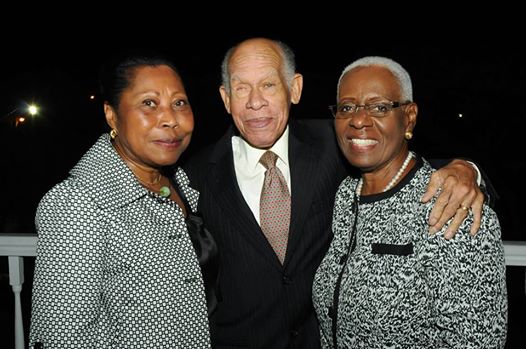 Khaalis Rolle MP and Minister With His Constituents

Member of Parliament for Pinewood Khaalis Rolle (back row, second from the right) played basketball with residents of his constituency and took this shot with them during a rest period last week. Oh to be young again.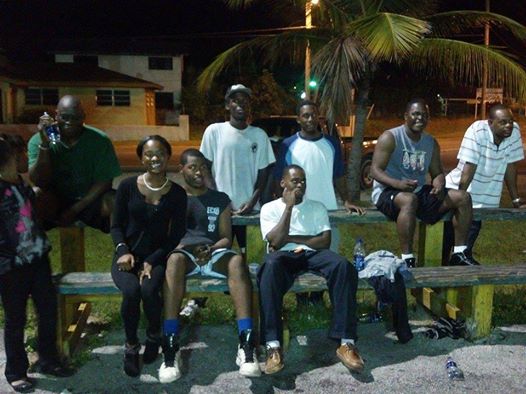 International Women's Day
Previous Columns