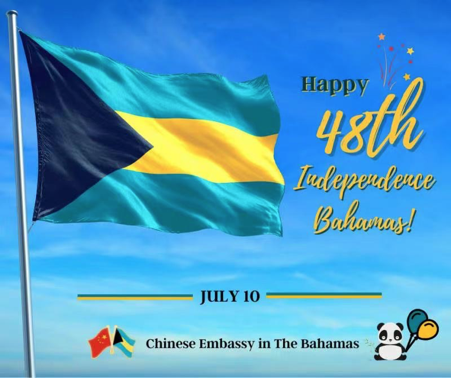 The Commonwealth of The Bahamas at 48 has much to celebrate, reflect on, take pride in and look forward to as a nation.
China wishes The Bahamas all the best and every success in whatever you do!
🇨🇳🤝🇧🇸 We will always be there as a friend and as a partner for co-operation.
Happy Independence Day Bahamas!