viagra generic times;">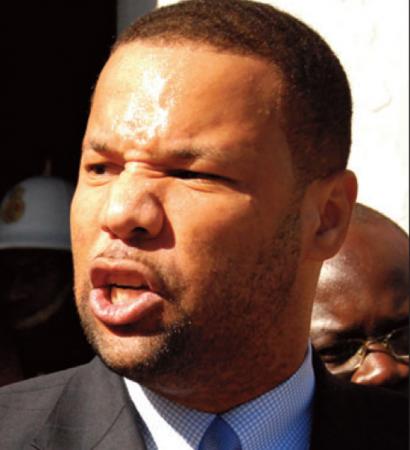 As long as Hubert Minnis is the Leader of the FNM, Andre Rollins will not get a nomination to run anywhere for the FNM.   He lost the chance to win the Ft Charlotte nomination back and it is to be given to Mark Humes, the former Trade Union leader.   Mr. Rollins knows that.  But in seeking to be clever, he has announced that if Dr. Minnis emerges as Leader of the FNM after the next convention he will not seek a nomination from the FNM. Smart ass.  You think we stupid eh? The Tribune reported that on Friday 19 June:
"I've told persons in the FNM, let us be frank here. Clearly Dr Minnis, the leader of the FNM, did not want there to be an early convention in the FNM. If Dr Minnis is re-elected as leader it is untenable for me to seek to run for a nomination.
"I don't believe that having expressed the views that I have that members of the FNM, whether frontline or supporters, ought to expect me to go on a platform and try to convince the Bahamian people that somehow I have changed my mind and had some view that he is now capable of doing a job that I have expressed some doubt in his capacity to do."