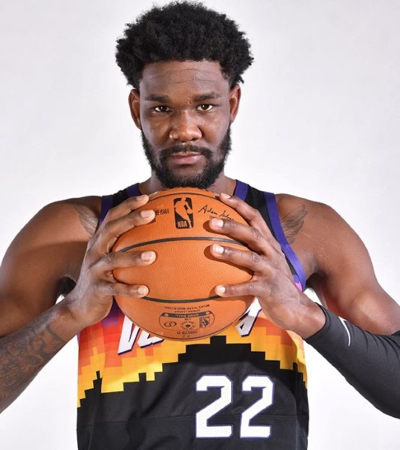 The following statement was issued by Philip Brave Davis on the completion of the National Basketball Championships in the United States. Andrea Ayton, the Bahamian player, was having a great season and it was expected that he would best the other team in the finals. Not to be. Leading 2 to 0 and one point, his team was overcome and they lost to the other team. Mr. Davis told him good job anyway:
22 July 2021
This year's NBA Finals proved a tough defeat for Bahamian Deandre Ayton and the Phoenix Suns. While we congratulate the 2021 Champions, Milwaukee Bucks, it is important that we note how proud we are of Deandre Ayton.
Deandre had a remarkable regular season and a productive and exciting playoff run. A Bahamian starting at the centre position and playing a pivotal role in the NBA Finals was a historic and proud experience for our country.
It is commendable that as Deandre shines on the world stage, he takes every given opportunity to identify with being Bahamian. His ongoing promotion of the Bahamas is priceless.
We congratulate our outstanding native son, Deandre Ayton, and extend best wishes to him as he chases the marked achievement of NBA Championship rings like Bahamian legends Michael Thompson and Rick Fox.
We look forward to Deandre's visit home this summer to further inspire our future stars and to get some well deserved rest and relaxation.
The incredible journey from Nassau Village to the NBA continues.
END