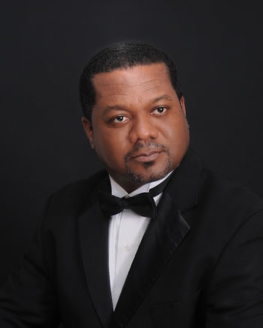 NASSAU, BAHAMAS: It's just simply amazing to me that we as a people have not truly recognized and Honoured our Bahamian Artists. ( Not Political).
Yes, I am using my (British) spelling today, as a humble graduate of Queens College (1984). I will take this opportunity to pay my respects to Revd . Charles Sweeting, a Giant of a Man who I had the Honour of sharing the stage with amongst others. I say no more. May His Soul Rest In Peace
. I must mention Karla Moore, Yes, the Fmr. Wife of Harry C. Moore: Many of our top talented Bahamian Students were able to attend the INTERLOCHEN ARTS CAMP /ACADEMY !!
. The Library at U.B. (More Later)
. What is the challenge between the Music Unions !! One Established and one about to be established. BMSU & the newly to be formed Union (UAB) by my Friend Linc Scavella ?? We have never come together as one. There have been many attempts at Unity, but for Naught. We need to get the Politics out of Culture !! Are we Our Brother s & Sisters Keeper ?!🇧🇸
Should there be a Ministry of Culture, separate from all ?? I say Yes. I lament my the plight and internal fortitude of my Mentors: E. Clement Bethel, (deceased) Dr. Nicolette Bethel, Fmr Director, Cultural Affairs, my Fmr. Boss, then Patricia Bazard, (deceased), Cleophus Adderley, (deceased) Andrew Curry (deceased), Pauline Glasby (deceased), Shawn Hanna (deceased), Fred Ferguson ( ALABAMA), Andrew Curry (deceased), Lawrence Carroll and many more. Please Note that my Fmt . Boss & Her Husband are still alive. ","Shakespeare In Paradise" Their lives are still vibrant and focused on our Cultural, Ambassadors of Culture , My words, the great Philip Burrows. I must commend the great Maestro, Adrian Archer. "Maestro". I & We will always Consult
In my humble opinion as we move forward as "Creatives," let us work together as One, no divisions, One Union, one artistic entity working together. No Artist is an Island. Mystro, K.b, Alia, Stevie S, Geno D, Ancient Man, Dyson, Wendy , Sweet Emily, Freddie Munnings, and all y'all new and upcoming Artists: We will support you. Who is We ?? We Are YOU !! Stay Tuned: We Listen , Learn & with Your Help, We Implement. One Love, One People, One Bahamas 🇧🇸🇧🇸
PART 1: STAY TUNED…..