Christmas Is Coming In Fox Hill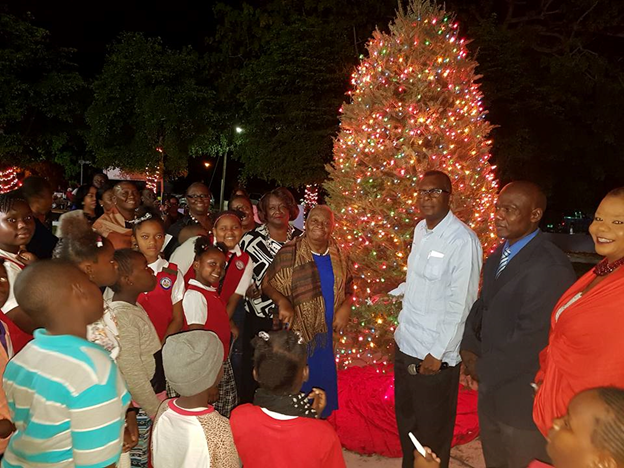 Senator Fred Mitchell with the people of Fox Hill as they honoured Mrs. Altamese Isaacs, retired office administrator of the Fox Hill Constituency office on 5 December at the annual Christmas Tree Lighting Ceremony.  Rev. Lorenzo Carey preached the sermon and Kimberly Ferguson was the MC. The students from Sandilands Primary School and the daughters of Mrs. Isaacs look on from behind and bedside her.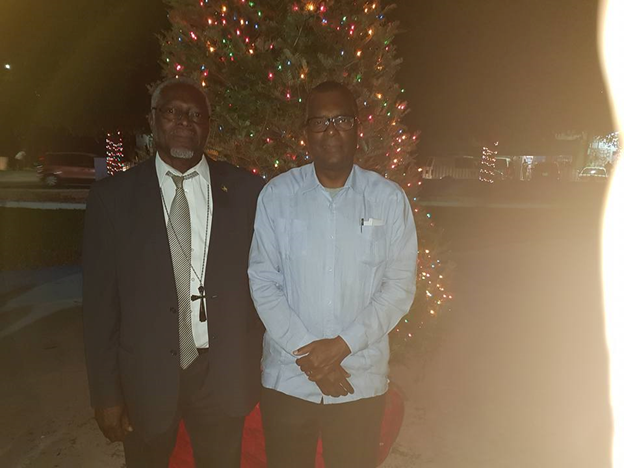 Senator Fred Mitchell with Rev. J. Carl Rahming at the Christmas Tree lighting ceremony in Fox Hill on Tuesday 5th December.