viagra sales times;">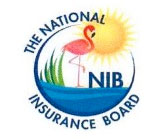 The National Insurance Board (NIB) has been engaged in the process of transitioning to a new IT platform for the past several years. The transition is being managed in phases.

Phase 1 involved the roll-out of the new smart card and was completed over a year ago. The completion of Phase Il, which is the most complex of the phases, was scheduled for the first week in April 2016, this year.

As is common in projects of this magnitude, transition issues have been encountered with the final roll-out of Phase Il resulting in regrettable inconvenience to a number of our valued customers. The issues encountered encompass both technical matters and organisational culture adjustments. We note that the greatest impact has been felt by our customers in two areas in particular. Firstly, in relation to disablement benefit claims; and, secondly, in relation to short—term benefit claims (maternity, sickness, injury and unemployment) with some 30 per cent of these having been affected. We acknowledge also challenges with other benefit types, fortunately, such

challenges have been largely the exceptions.

We would like to unreservedly apologise to those customers affected.

The public can be assured that we are working hard to resolve these issues along with our technology partner. We anticipate that our services will be fully back on stream by mid-June 2016.

We acknowledge the importance of our service and recognise the concern when such a vital service does not meet expectations. We also deeply appreciate the public's patience and understanding as we work to improve the customer experience with NIB.

The Board of NIB is committed to full normalisation of our services in the shortest possible time. We will take all steps necessary to ensure that our services are normalised quickly. We will keep the public informed of progress during this time.

We encourage customers to contact our hotline numbers at 325-4653 or 325-4655 to ascertain the status of their transactions before visiting our offices.