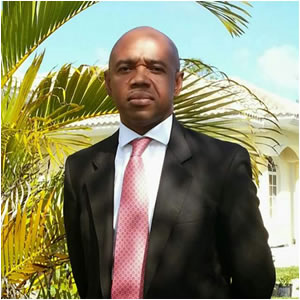 Prime Minister Brave Davis and the New Day PLP Government has 59 months to turn The Bahamas upside down in a positive way, and make life easier for the average Bahamian. That is the contract he was given by the people on September 16th, and this is the time line he must work with, anything else will be considered "Horse Fat and Cow Dead" by an impatient electorate.
The Commonwealth of the Bahamas is a rich and blessed country. These 700 Islands and Cays have yet to be properly exploited to their full potential. What has been lacking is focused attention and the political will and vision to go in new directions. Too much precious time is spent focusing on the past which is not helpful to our forward mobility. Unless there is proof positive of betrayal of public trust, or malfeasance by elected officials, then, this government must move decisively to seek redress post haste in the public interest; otherwise, the FNM should be left alone to fight among themselves undisturbed as they self destruct.
It is to our collective shame as Bahamians, and lack of foresight that forty eight years (48 ) after independence that we have the islands of Great Inagua, Acklins, Mayaguana, and Crooked Island having literally been abandoned waiting for some foreigner savior to come and possess our land, rule over our people, and develop our country for us. The lazy man's approach; again, shame on us all.
Untold opportunities abound on our fishing grounds in the Southern islands. This gives the Davis administration a new and better way to empower the least of these among us. With a Pioneering Spirit, the people are looking to the PLP to chart the course for a better way of life for all; and not the Select few .
The fisheries resources remain untapped and unexploited. We are told that fish die of old age in these areas. How unfortunate.
In recent week Bahamians have started to hyperventilate because of the onslaught of a seemingly wave after wave of economic refugees from Haiti in searching for a better life. Make no mistake, this is a profitable sophisticated human smuggling ring capitalizing on an unstable Haitian government, and lack of economic opportunities, and an exploding population density made worse by the covid 19 pandemic with no end in sight. That's Haiti's reality; and this is the challenge which confronts the Bahamas.
The Dominican Republic Is the other half of the island that together form the island of Hispaniola on the Southern border of our country. The Dominican Republic poses another threat to our economic well being. The poaching of our underdeveloped fisheries industry by fishing vessels from that country. Our fishing grounds of the southern islands are under utilized and unprotected to the point where some fishermen have reportedly being challenged and harassed by foreign fishermen. This poses a security risk that must be confronted head on in guarding our territorial integrity. Playing cat and mouse with our Royal Bahamas Defense Force is not a permanent solution.
In recent weeks, five fishermen on a single Dominican fishing vessel were apprehended by RBDF, for poaching in Bahamian waters. The quantity and scale of their catch should be an eye opener to all of our people. Over twenty thousand pounds of seafood product( lobster and scale fish, etc.) was confiscated. The estimated value of this product was valued in excess One Hundred Thousand Dollars, caught by five men.
The permanent solution to protecting the territorial integrity of our Islands is possessing our Land with a meaningful presence on each of our Southern islands previously mentioned. We must give incentives to those persons prepared to homestead these Islands ASAP. Just imagine another Spanish Wells-like fishing community on another Southern island.
I am reliably informed that we have development proposals on how we can achieve these crucial development goals gathering dust on shelves. These simple proposals were crafted by Bahamian professionals, and for this reason they have been ignored, and made useless, because the idea came from our local Bahamian professionals. This seems to be a familiar theme, and par for the course, from our past governments. Foreign, always seems better.
Prime Minister Davis, it now falls to you and your New Day Government to breathe new life into the Southern Bahamas. By breathing new life into these Southern islands sir, this initiative will create new economic opportunities; from fishing, while, at the same time protecting our fisheries from encroachment, and poaching from the DR. And additionally, curtailing and disrupting the sophisticated smuggling ring that operates almost unchallenged from Haiti to the Bahamas. It is clear we are losing the battle from human smuggling.
Creating a new subdivision for Bahamian professionals on the Island of New Providence Is a misguided and misplaced Venture.  Creating a new subdivision in the Southern islands Is a legacy your grandchildren's children will thank you for as you would have enlarged our territory to the  benefit of all Bahamians.  A new day should mean a new version and way. We Can Do This.
God BlessThe Bahamas.
Brian Seymour