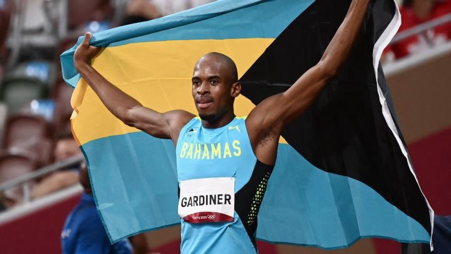 5 August 2021
I was up early this morning, 5th August, in anticipation of watching Steven Gardiner claim Olympic glory in the men's 400 meter finals in Tokyo.
It is with great joy and almost speechless excitement that I congratulate Steven Gardiner on behalf of the PLP on winning the 400 meter race in his smooth style and striking gold.
Our Abaco boy from Moore's Island has once again made our entire nation proud.
Steven Gardiner's performance is representative of the Bahamian resilient spirit. He worked extremely hard over these past few years and endured a year's delay to compete at these Olympic Games. He remained focused and GOLD oriented.
Today's 400 meter win marks yet another crowning moment in Bahamian sports history.
As we celebrate, we thank Steven Gardiner for his tremendous talents and for representing the Bahamas with excellence.
Again, congratulations, and I wish our Golden Boy continued success.
END