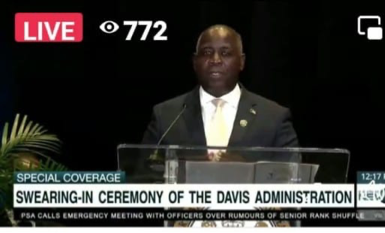 The following statement was issued by the Chairman of the Progressive Liberal Party Fred Mitchell on the state of the Prime Minister after his having to cut short his time at a public swearing in ceremony:

On The Prime Minister
For Immediate Release
23 September 2021
At the end of the ceremony for Parliamentary Secretaries this afternoon, the Prime Minister experienced a bout of discomfort as a result of a combination of his routine medication and missing his morning meal. He left for home. I have spoken to him and he is recovered. He will Chair today's first Cabinet meeting at 2 p.m.
He thanks all those who have expressed a concern.
End