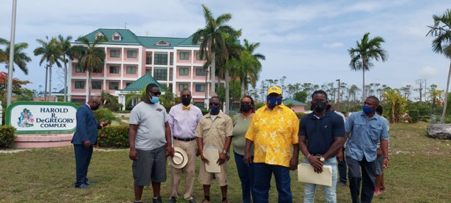 The following statement was issued by the Chairman of the PLP Senator Fred Mitchell
For Immediate Release
16 June 2021
The PLP supports the public demand for the FNM Government to allow all residents of Grand Bahama and Abaco who have letters of exemption issued before 31 May 2021 pursuant to the Hurricane Dorian Exigency Order, to utilize those letters to import vehicles duty free for at least another year.
The announcement made yesterday does not cure the mischief about which there are complaints. The extension order only applies now to vehicles purchased before 1 May 2021.
The order makes no sense since customs had previously agreed to honour all transactions in train before 31 May 2021. Customs should honour that commitment.
The Government comes off as insensitive and insincere in dealing with this issue. People seeking tax relief have purchased and attempted to import these vehicles on the promise that all transactions conducted prior to 31 May 2021 would be honoured. It turns out that this is not the case. The FNM Government should not renege on that promise.
Vehicles purchased by those people who relied on the promise are now sitting in warehouses collecting dust and storage fees accruing to people who can barely afford to make ends meet if at all.
We call on the authorities to act now to extend the order for at least a year.
End