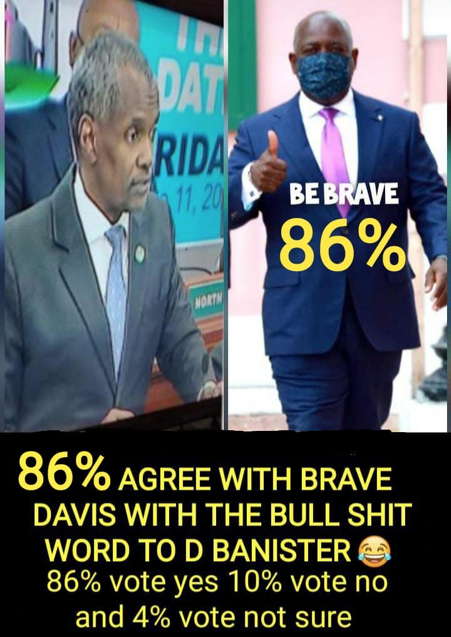 The people of The Bahamas, certainly those who are supporters of the progressive cause, are cheering from the rafters because their Leader Philip Brave Davis stood up to the nonsense that Desmond Bannister, the Deputy Prime Minister, was running on with in the House of Assembly on Thursday 16 June 2021. You have to keep pinching yourself when you watch these folk on television. You have to ask yourself where the hell do these people come from?
These FNM Ministers have the ability to lie in plain sight. Right before your very eyes, they will swear on their mother's grave that what is plainly so is not so. How else do you treat with them from the Prime Minister on down?
Philip Davis lived up to his name and summed it all up in two words: bull shit.