viagra times, sildenafil serif;">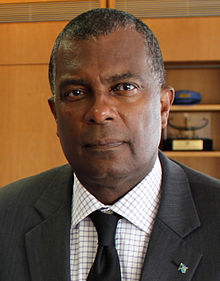 Statement by Fred Mitchell MP Fox Hill
For Immediate Release 
26 July 2016
The Fox Hill Festival
I am pleased to invite all Bahamians to the Fox Hill Festival beginning 1 August on Emancipation Day.
On 1 August 1834, the slaves in the then British Empire were freed. The Bahamas was then a part of the British Empire.
Fox Hill is one the villages in New Providence where freed Africans settled following the abolition of the transatlantic slave trade by the British in 1807.
Since 1834 the people of Fox Hill have been marking the day and a week later they celebrate Fox Hill Day in the Baptist Churches.
This year will mark the 182nd anniversary of the abolition of slavery.
Junkanoo kicks off in Fox Hill at 1 a m on 1 August.
Then at 11 a m the annual ecumenical service followed by lunch for Senior Citizens. Governor General Dame Marguerite Pindling will be the special guest at this service.
Then on 4 August I shall join the people of Bimini for the Annual Glenda's Road Race in Bimini.
On Tuesday 9th August Fox Hill Day, the Baptist Churches will hold their annual party day's services. The Prime Minister Perry Christie will be the special guest at St Paul's Church, Macedonia, St Mark's and Mt. Carey Church.
I invite all Bahamians to some up join us for these celebrations.
End