Photos by Peter Ramsay of the Bahamas Information Services
The Ministry of Foreign Affairs held its first Christmas concert specially produced by Adrian Archer and including the Highgrove Singers, the Bell Canto Singers directed by Eldridge McPhee, the Golden Gates Church Choir, directed by Trent Davis and the Golden Gates Bell Ringers with featured artists.   The Ministry's senior staff headed by Minister of Foreign Affairs Fred Mitchell is seen with from left Cleola Hamilton, Parliamentary Secretary, Director General Sharon Haylock, Permanent Secretary Sheila Carey.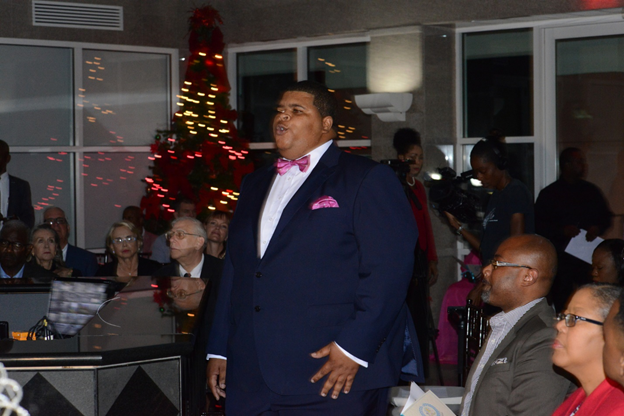 Tenor John Darville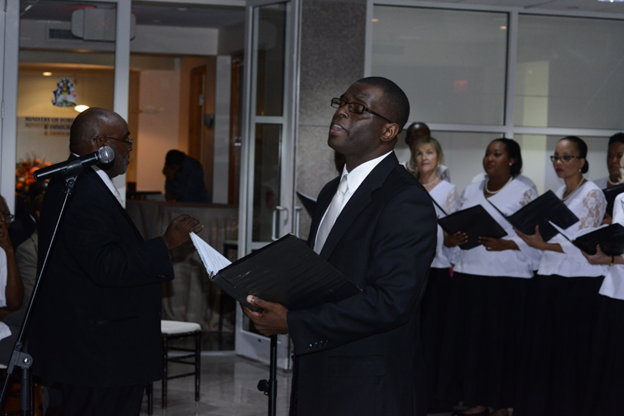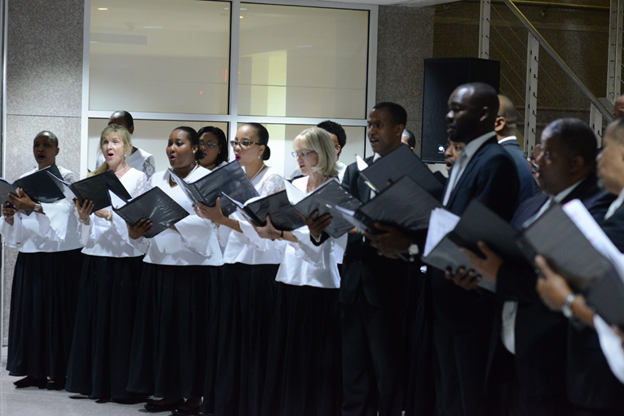 The Highgrove Singers
Fred Mitchell, Minister of Foreign Affairs, welcomes guests.