Headquarters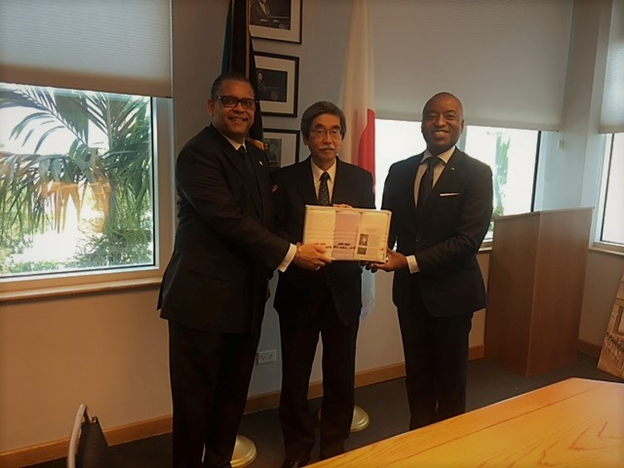 6 September, 2017
Japan Ambassador to The Bahamas Farewell Courtesy Call
Farewell courtesy call by H.E. Masanori Nakano, Ambassador of Japan to The Bahamas on the Honourable Darren Henfield, Minister of Foreign Affiars.
During the call they discussed preparations for Hurricane Irma, Japan's technical assistance to The Bahamas, particularly in the area of disaster relief and management, and mutual cooperation between Japan and The Bahamas in the international arena – left to right Mr. Sandy Sands, Japan's Honorary Consul to The Bahamas, Ambassador Nakano and Minister Henfield.
Headquarters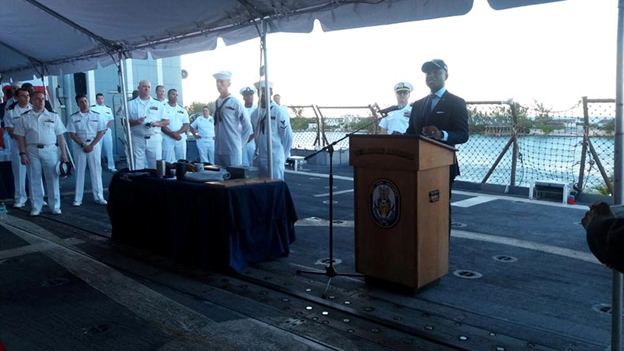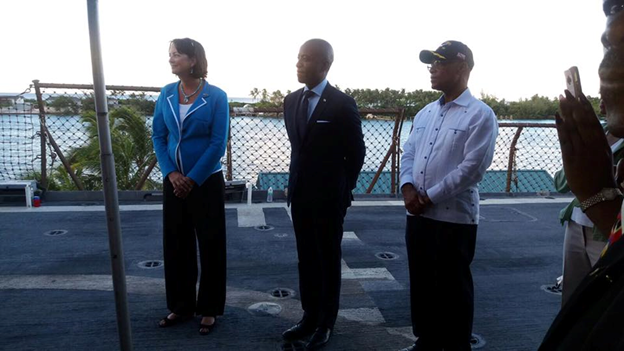 7 September
The Hon Darren Henfield, Minister of Foreign Affairs, addressing officials aboard the US Navy Cruiser, USS San Jacinto. Also pictured Lisa Johnson, Charge of US Embassy and the Hon Jeff Lloyd, Minister of Education.