Havana
August 19
Havana, cialis Cuba — Pictured is a poster of our Olympic Gold champion Shaunae Miller draped in the national flag colours of The Bahamas at the gates of The Bahamas Embassy in Havana. Staff at the Embassy creatively saying congratulations to Shaunae in the native language.
Geneva
19 August
Geneva, Switzerland — Posted outside The Bahamas Embassy in Geneva is a vertical banner displaying our new Olympic Gold medallist Shaunae Miller. Bahamians all over the globe are showing their thanks to Shaunae for a job well done.
Miami
Miami, Florida — Staff at The Bahamas Consulate General in Miami highlighted our new Olympic Gold medallist Shaunae Miller today in grand style with a poster display alongside a Bahamian Junkanoo banner. Visitors to all offices of The Bahamas overseas can expect to see similar displays of national pride in honour of Miller who successfully scored the Gold Medal in the women's 400m race in Rio.
Atlanta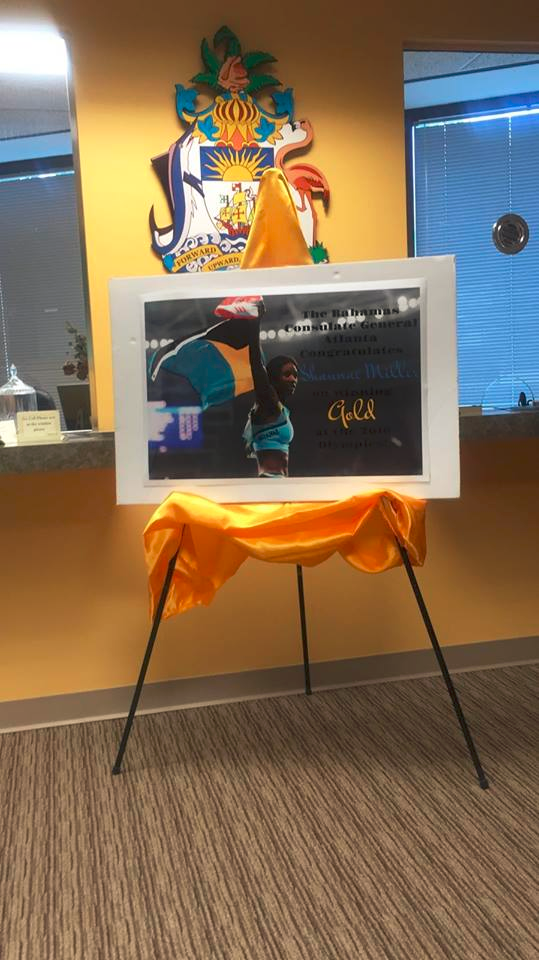 Chicago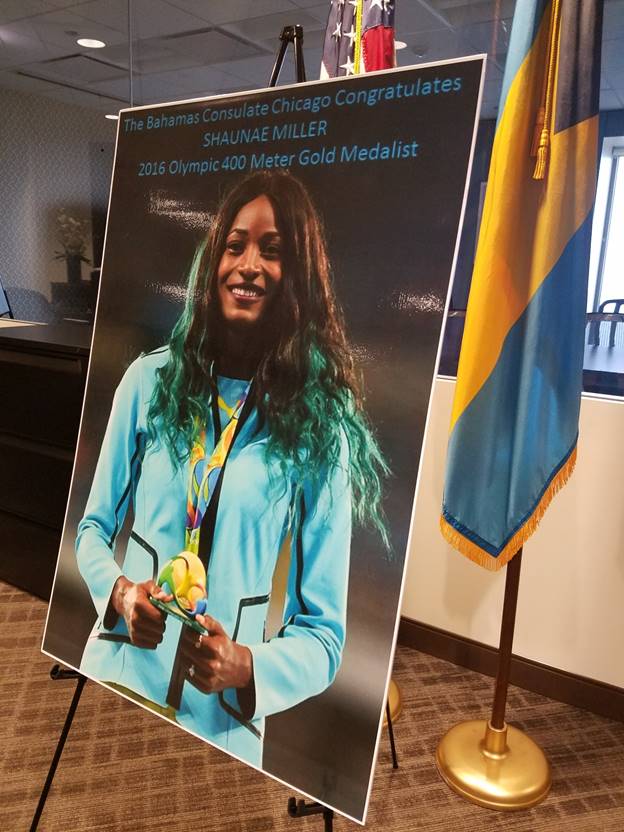 Honorary Consul in Chicago Michael Fountain mounted the portrait of Shaunae Miller.